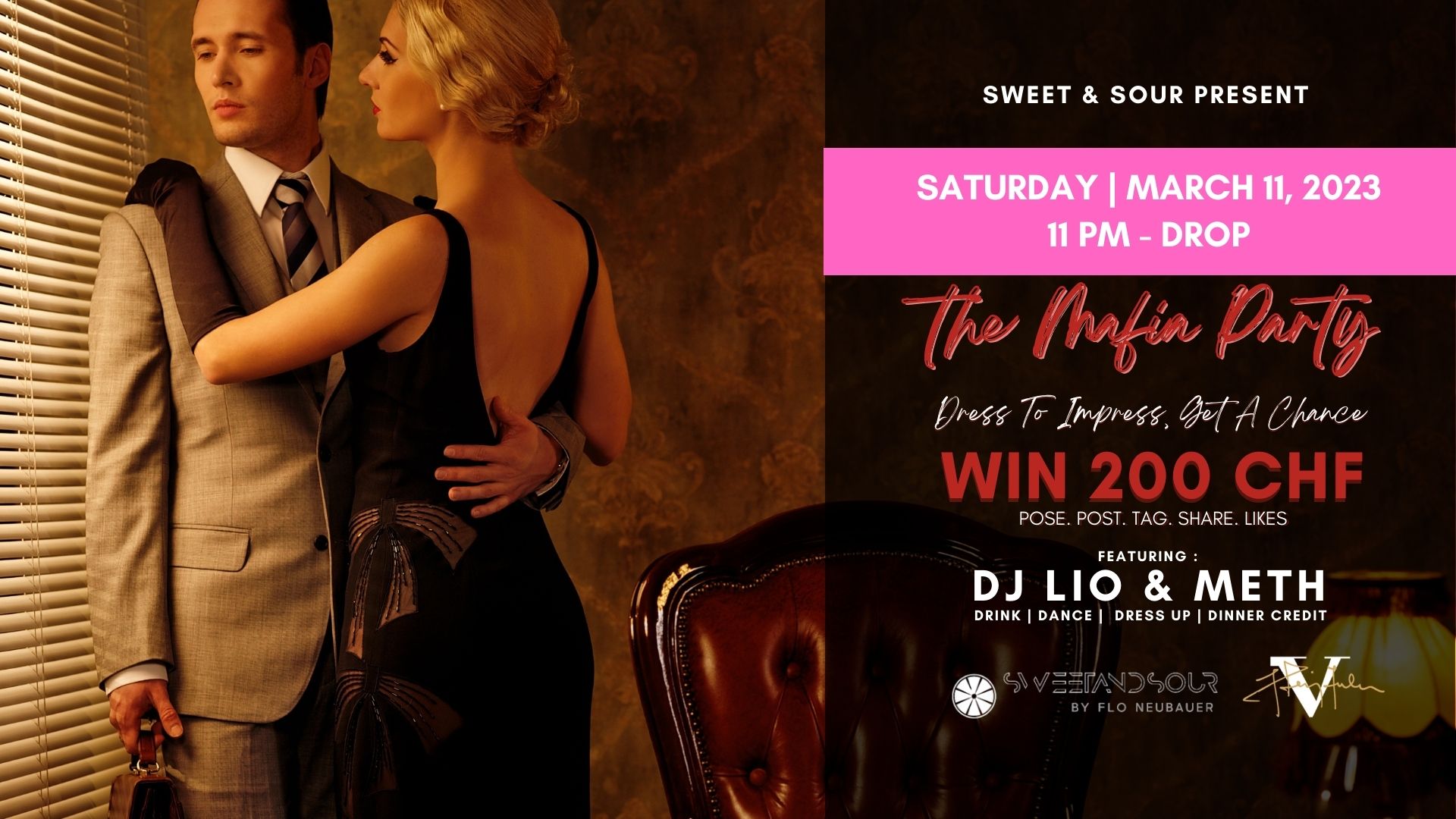 GEWINNE 200 CHF BEI DER MAFIA CLUB PARTY
Backstage Blog
 Win 200CHF for the best outfit. Show up with your best appearance as the mafia boss is lookingg for the best outfit. Impress and convinced him that you are the one by showing the most likes you get on your instagram. 
How to impress the boss?
We will announce the WINNER of 200 CHF Dinner Voucher at @dinersclubzermatt on Tuesday, March 14, 2023 at 12 Noon.
Good Luck peeps!