Diner's Club
at Vernissage

LIFESTYLE & DINING DESTINATION
The stage for cuisine &
entertainment

The same location. The same quality. The same love. The same passion. Yet unique.
Zermatt's dining destination atmosphere changed earlier last year when Chef Florian Neubauer from the After Seven Restaurant- Backstage Hotel emerged the whole Vernissage's domicile as one-stop lifestyle entertainment. Besides its other excitement, DINER'S CLUB is a FUNTASTIC (fun yet fantastic) dimly lit gastronomic restaurant nestled on the ground level of the wholesome space. Housed next to the Vernissage's Art Gallery, open every Tuesday - Saturday starting from 19:00 - 22:00 with live music gives full access to more than 50 diners and entertainment devotees without any reservations needed. Inspired by the After Seven Restaurant upstairs options down here include a la carte gastronomy, a long list of cocktails, spirits, and wines quickly stellar itself as one of the quintessential dining destinations in the neighborhood. Diner's Club in Vernissage Zermatt brings its native's uniqueness as "It's Not A Fine Dining, It's A FUN-TASTIC Dining Destination".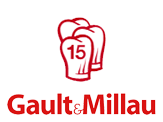 Reservation
Reserve online right away in the calendar at the side, or by phoning the following number: +41 (0)27 966 69 70
When you are making your reservation, please tell us about any allergies or intolerances you have so specific products can be used in your menu.
Please note that hotel guests also have to reserve a table.
A valid credit card is required when making a reservation and we are eligible to charge CHF 50/ person for 'NO SHOW'
For a reservation of 4 people or more, the cancellation period of 72 hours applies. Cancellations must be made in writing via E-mail or via the Reservation System.
Thank you for your understanding in this matter.
Opening hours
Tuesday – Saturday,
7.30 pm – 10 pm