Diner's Club
at Vernissage

LIFESTYLE & DINING DESTINATION
The stage for cuisine &
entertainment

The same location. The same quality. The same love. The same passion. Yet unique.
But still unique. This is the Diner's Club at Vernissage Zermatt. Just three floors below the renowned Michelin* Restaurant After Seven, doors open into a new world of culinary and entertainment. While extravagant menu creations are created in the star kitchen on the first floor, the Diner's Club enchants with its own kitchen team and service concept a la carte in the light show of the legendary Vernissage cinema, Heinz Julen's first project. Influenced by the know-how of star cuisine, at the Diner's Club you experience a renaissance of international kitchen classics and 15 Gault Millau points in an informal atmosphere - accompanied by live music every day during the winter season. An experience for all the senses!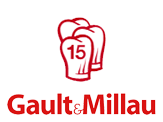 Experience the ultimate summer dining indulgence at Dining Destinations by Flo Neubauer! As we embrace the sun-kissed season, we have recently relocated to the second floor, previously inhabited by After Seven during the winter months. Our doors now welcome you every
Tuesday - Saturday
from 7.30 PM until 10 PM.
Discover the tantalizing delights of our specially curated summer menu, designed to satisfy your palate and elevate your dining experience. We invite you to explore our menu offerings by clicking here, where you will find an array of delectable dishes that promise to delight your senses and leave you craving for more.
Savor the best of summer flavors with us. We look forward to serving you!
Reservation
Reserve online right away in the calendar at the side, or by phoning the following number:
+41 (0)27 966 69 70

A valid credit card is required to secure your reservation, even if the amount has not yet been charged at that time.
You can cancel or change your reservation free of charge up to 24 hours before the reservation takes effect.
If you cancel or change your reservation after the 24-hour period or do not show
up at the restaurant, the restaurant may charge your credit card
Please note that hotel guests also have to reserve a table.
Cancellations must be made in writing via E-mail or via the Reservation System.
Thank you for your understanding in this matter.