Vernissage
cinema – iconic for over 30 years
In the early evening programme, blockbusters, children's films and the documentary films by Zermatt's August Julen "Menschen am Matterhorn" and "Whymper's Weg aufs Matterhorn" are on the showlist. Take a look at our latest cinema programmes...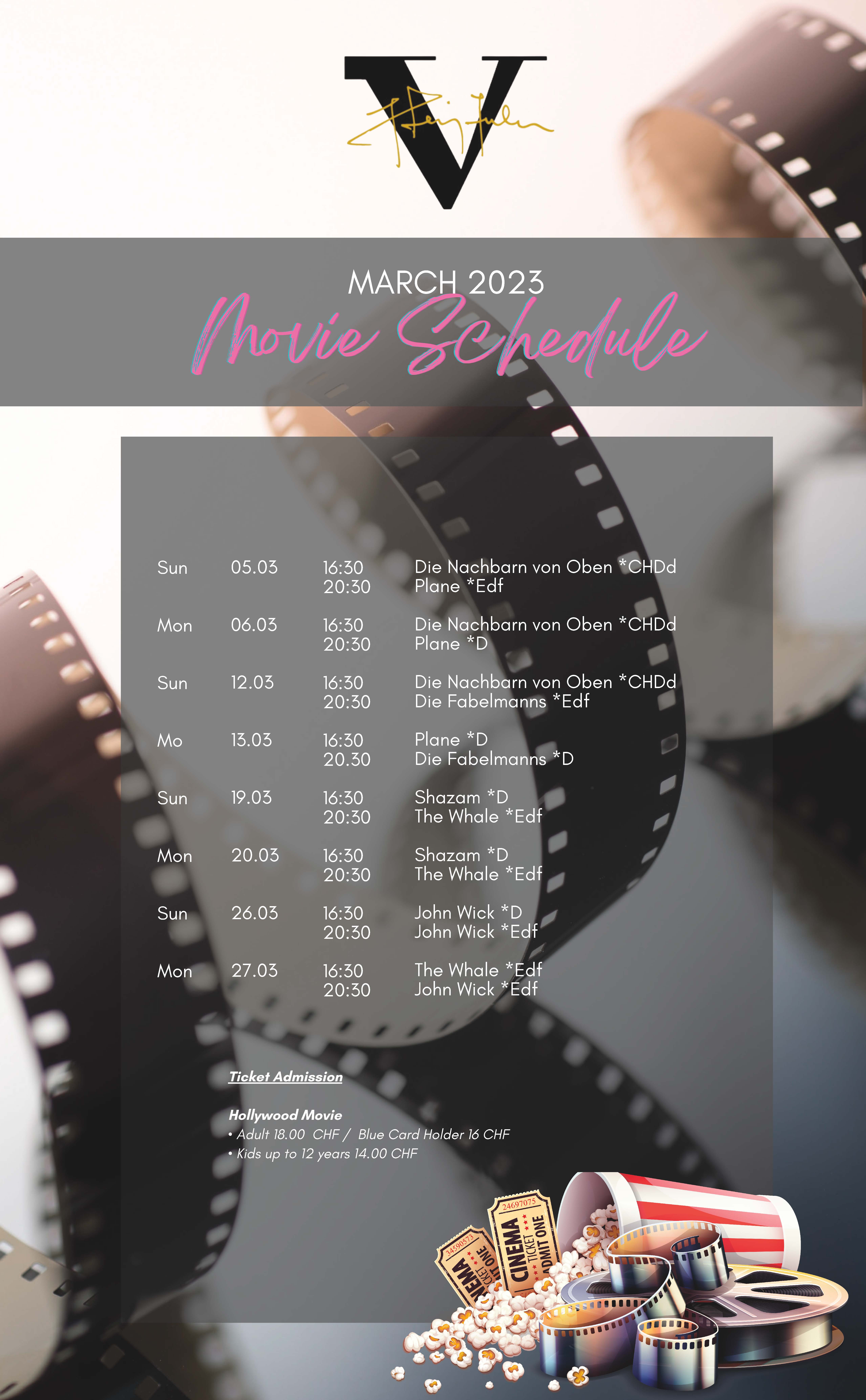 Cinema Vernissage brings together a movie theatre, concert hall, stage and club in one. As well as emotional big screen hits, it provides a home for the international music & art scene and is regarded as the birthplace of the renowned music festival Zermatt Unplugged.
This exceptional location in the Backstage Hotel was designed and realised in 1991 by Zermatt artist and hotelier Heinz Julen. Countless details draw the attention here; like for instance the spectacular chandeliers that have to be moved to reveal the screen, using chain hoists in the ceiling, then in the evening are a feature while guests are dancing. This cinema is Hollywood in Zermatt!